The FCTC Written Test

The FCTC Written Test was developed by the California Firefighter Joint Apprenticeship Committee (Cal-JAC).
It is a fully validated general knowledge written test with questions and examples tailored to the profession and designed to demonstrate your ability to process information and think critically.  
---
Test Overview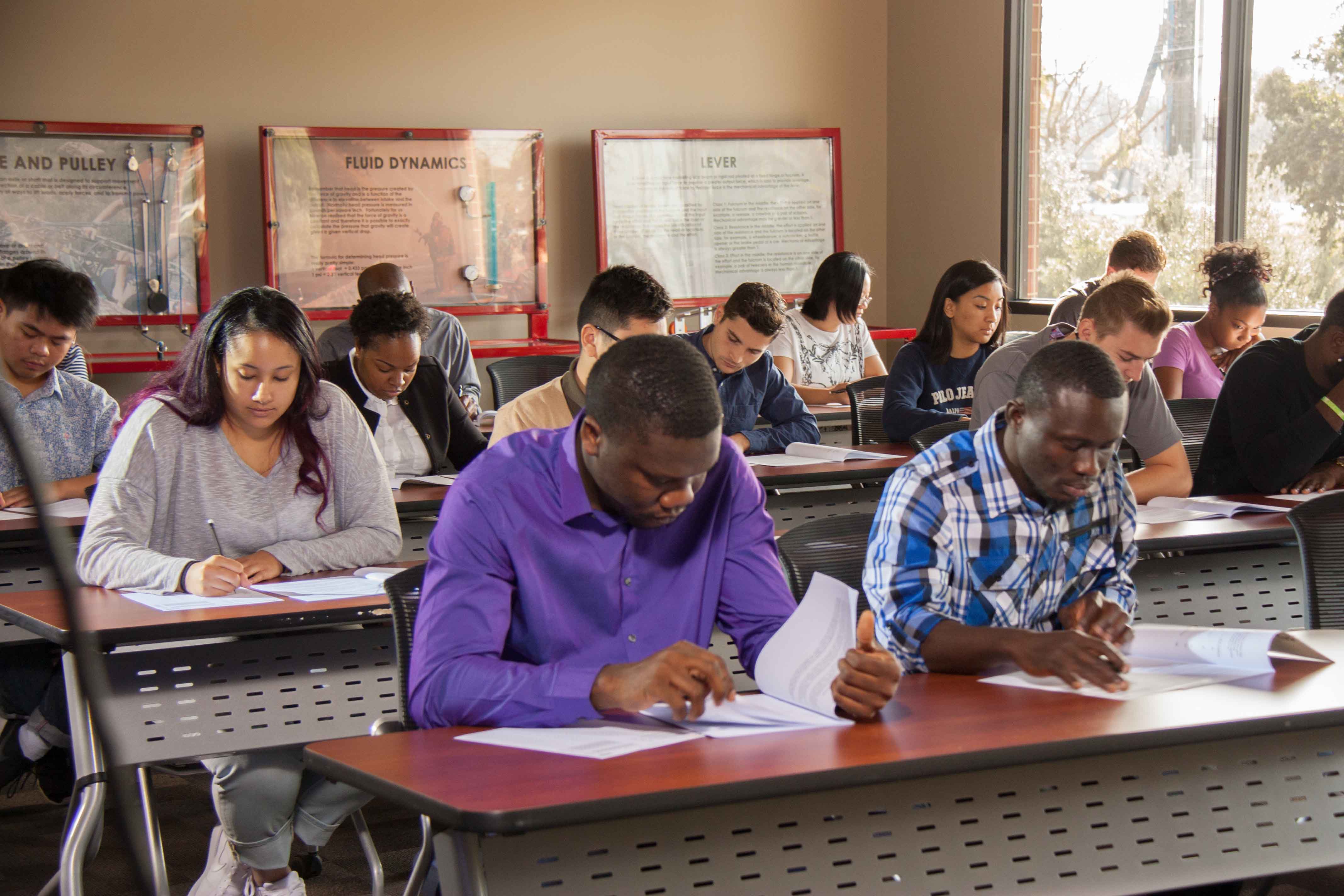 The FCTC Written Exam is a 100 question, multiple choice test consisting of the following four sections:
Section 1 – Recall and Comprehend Verbal and Visual Information. This section requires candidates to watch two short videos and answer questions based on the scenarios presented.
Section 2 – Apply Mechanical Reasoning
Section 3 – Solve Mathematical Problems
Section 4 – Recall and Comprehend Technical Information from Written Materials
Candidates will then have 2.5 hours to complete 100 multiple choice questions.
---
Taking the Test
The FCTC Written Test is administered at minimum quarterly. Additional tests will be added as needed, so check this website frequently. FCTC does not administer online tests. 
On test day, candidates must bring one form of valid government identification -- driver's license, state ID card or U.S. passport -- to be admitted to the test.
Candidates should allow 2.5 hours for the test and 1 hour for registration at the designated testing site.
FCTC will provide all testing materials.
Candidates will not be permitted to bring backpacks, notebooks, calculators or any other personal belongings into the testing venue. 
Cell phones should be left outside or turned off for the duration of the test. Any candidate whose cell phone audibly rings or buzzes during the test will be immediately dismissed from the test and given a failing grade.
Scores will be added to a candidate's FCTC record within one week of the test date. 


---
Preparing for the Written Test
In order to prepare candidates for the Written Test, FCTC has created a study guide that covers the four sections of the exam, providing study tips and sample questions for prospective test takers.
CLICK HERE TO ACCESS THE WRITTEN TEST STUDY GUIDE.
In addition to FCTC's study guide, there are numerous online sites that are designed to help you improve your math and mechanical scores, as well as books at the library or on Amazon that cover all of the subject matter contained on the test.
If you are still in school, keeping up on your studies, particularly in English and math, will greatly enhance your chances.
---
Frequently Asked Questions
Check out the Written Test FAQ for more information. If you still have questions, please contact FCTC. 
---
Testing Accommodations
Testing Accommodations are performed at the Sacramento and South El Monte FCTC locations. Other accommodation locations will be available at the discretion of the FCTC Office.
After reviewing our Testing Accommodations FAQs  and Testing Accommodations Policies and Procedures, please fill out a Testing Accommodations Request Form  and submit to the FCTC office through one of the following:
Email: FCTC@cpf.org
Fax: 916-922-0972
-or-
Mail:
1780 Creekside Oaks Drive
Sacramento, CA 95833
The application will be received  by FCTC and a staff member will contact you with additional details within 5 business days.